Organic Hair Salon and Beauty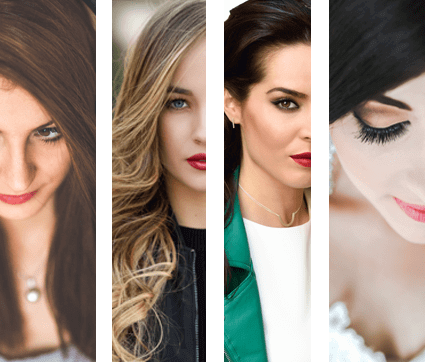 Salwa'z Beauty Salon is a European-style organic hair salon and beauty salon in Clearwater FL, Tampa Bay.
In our organic hair and beauty salon the hair-stylists are offering the very latest hair styles and hair treatments using chemical free organic hair products like Natulique and Cliove.
Please meet our esthetician and owner Salwa, she is providing various organic beauty treatments for your skin-needs! Our customers love our top skin care services like the Eminence organic facials, eyelash extensions or painless waxing.
We also offer Procell Therapy, an innovative, rejuvenating skin care treatment for aging and skin issues.
Finally our newest service is Permanent Makeup, a long lasting cosmetic tattooing of eyebrows, lips and eyeliners.
Our specialists are committed to continual education in the most advanced techniques and products to ensure superior services.
We invite you to visit our salon and experience our friendly and relaxing atmosphere as you are pampered from start to finish!
Organic - Always the Best Choice
Eminence, Natulique and Cliove Products
Choosing the right product is crucial to achieve healthy, smooth skin and shiny, frizz-free hair. With using 100% natural, organic products like Eminence, Natulique and Cliove you can get the best results without damaging your skin & hair with harsh chemicals. To learn more, visit our product catalog page!
VISIT SHOP PAGE
ORDER FROM EMINENCE
Testimonials from our Customers...
I have enjoyed having my hair styled at this salon and it looks amazing! Thank you Ebe. Now I get my lashes done by the owner, Salwa, and the eyelash extensions are THE BEST!
I had heard some bad stories of friends having not so great experiences with eyelash extensions, but Salwa walked me through how the process would take place, and once I was there, it was a great experience.
My lashes look fantastic, and I do not have to apply mascara at all. I go in for a touch up every so often. One time I went after only two weeks because Salwa was going away for the New Year, and I wanted to look fresh for my NYE. The other time I waited 3 weeks between touch ups and they still looked GREAT!
Best European facial in the Tampa Bay area. Salwa is very knowledgeable and professional. Her organic products are magical and they really work! She has also done an amazing job with my eyelash extensions, they are good quality, natural looking and I am totally hooked.
I have been getting my eyelash services from Salwa for the past 3-4 years, she is great! The environment is relaxing and her personality is awesome! You will not be disappointed with any service that you wish to have. I drive 40 minutes faithfully to get my lashes done, and will not go to anyone else she is the best! I receive compliments all the time on how good my lashes look, even when it's one day before my touch up. She does an amazing job and she loves what she does! I highly recommend Salwa!!!
I had an acne treatment at Salwa's beauty salon and it was the first time that I didn't have a break out! She was gentle and very knowledgeable. She uses high quality products that are organic. The facial recovery oil is amazing! Highly recommend her if you are struggling with acne.